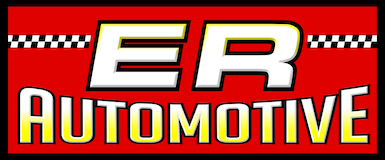 Based in there heart of Medford NY, ER Automotive prides themselves on providing quality work match with unsurpassed customer service. The owner only employs highly trained professionals to work on your vehicles.
Medford auto repair mechanic, ER Automotive always does the right thing by their customers and has built a great customer base in the local community. We have seen customers get taken advantage of and it is not the way ER Automotive conducts business. We will never try to up-sell you on something your vehicle does not need. With over 25 years experience our team has seen it all.
ER Automotive services are but not limited to:
Computer Diagnostics
Oil Changes
Tires & Alignments
Brakes
Electrical
Cooling Systems
Air Conditioning
State Inspections
Engines
Transmissions & Differentials
Batteries
Custom Work
Er Automotive Launches New A Website
Er Automotive is ASE Certified and a proud member of the Medford Chamber of Commerce. We offer secure parking and night drop off for your convenience. In keeping up with technology we have decided to upgrade our website. For this task we hired Long  Island web design company, Benjamin Marc. On a recent blog post CEO of Benjamin Marc had this to say about working with ER Automotive.
"When I received a call from ER Automotive I knew right away that I wanted to work with them. The owner is such a nice, respectful person and that is exactly what the auto repair industry needs more of. When you pair his positive attitude with their skill and expertise that is a winning combination. The website came out great and we wish them nothing but success. They deserve it!" Commented Anthony Savino CEO of Benjamin Marc.
Er Automotive is located at 3304 Route 112 Medford, NY 11783. Please feel free to browse through the website or stop in for us to evaluate your vehicle.