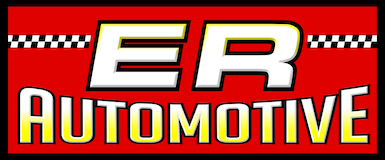 3 Reasons To Use ER Automotive
ER AUTOMOTIVE is a local Medford auto repair shop that prides itself in offering premium-quality mechanic services at incredible prices. These services include computer diagnostics, oil changes, tires and alignments, steering and suspension, brakes, electrical and more. The following are the 3 reasons to use ER Automotive your local Medford car mechanic.
Reviews
ER Automotive consists of highly trained professionals who have grown with the business mainly due to surpassing customers' expectations. As a result, the repair shop has received many customer referrals, recommendations, and positive reviews.
And all these reviews and recommendations cannot be wrong. So, if your vehicle needs servicing, you can visit the shop. Additionally, if you experience a car breakdown, you can call the office for an immediate appointment.
Honesty
After decades of automotive experience, ER Automotive has seen other unqualified and untrustworthy mechanics treat and take advantage of customers. That's one factor that differentiates us from other mechanics. At ER Automotive, the mechanics are honest, and they always do the right thing for their clients.
It doesn't matter if you own a single car or a fleet of vehicles. So, when you visit ER Automotive, you can be sure that we will not sell you something that you don't need.
Prices
After working for many customers, ER Automotive has learned what works best and what doesn't in terms of prices. Customers love seeing their hard-earned money exchanged for quality services and products. For that reason, ER Automotive offers excellent services at great prices that don't scare customers away. Plus, you also get free engine check, tire rotation, and light scan with any service.
Final Word
At ER automotive, the professional mechanics will diagnose your car's problem, educate you on the problem and offer the best solutions to the problem.